Hammer Crusher
Brief introduction
The hammer crusher (hammer mill) crushes material by the impact force between high-speed hammer and material. The PC hammer crusher (hammer mill)is developed for both dry and wet crushing of brittle, medium-hard materials for the mining, cement, coal, metallurgic material, construction material, road building, petroleum & stone industries, etc.
Features
Simple structure;
High reduction ratio;
Low operation cost;
Easy maintenance;
Operating principle
The motor drives the rotor to rotate at a high speed through belt, and on the rotor there are series of hammers. When the materials get into the working area of hammers, the rotating hammers with high rotation speed will crush materials whicn get into the working area of hammers. The crushed materials meeting required size can be discharged from outlet and become the final products, the larger size materials are brought back to the crushing area by the hammers for being re-crushed until they reach the required size.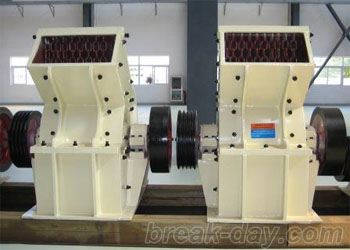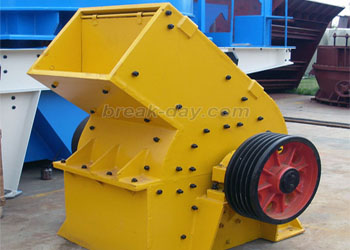 Technical Data
Model

Max. Feed Size (mm)

Max. Discharge Size (mm)

Capacity (t/h)

Power
(Kw)

Weight  
(t)

PC400×300

≤200

≤25

8-15

11

0.8

PC600×400

≤250

≤30

15-30

22

1.5

PC800×600

≤300

≤30

25-50

55

2

PC1000×800

≤300

≤35

30-65

75

4